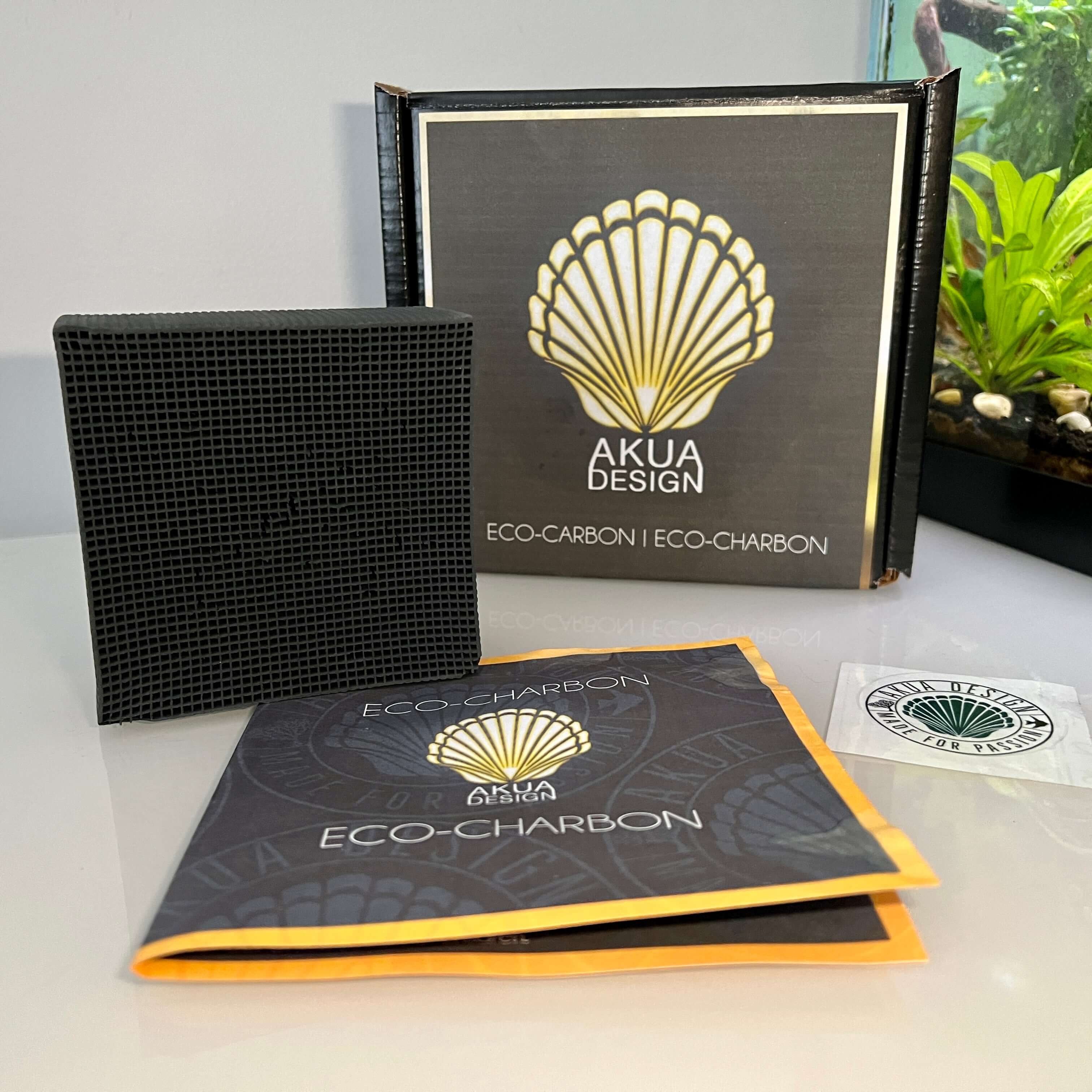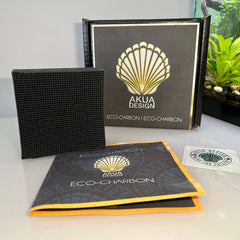 Eco-Charbon is a low ash honeycomb activated carbon used to purify your aquarium water and reusable.
This charcoal is environmentally friendly, reusable, safe, pollution free and does not release phosphate. It is suitable for freshwater and saltwater aquariums. It effectively removes heavy metals, odors, discolorations, organic contaminants and pollutants. 
Use :
Please rinse the product before using it. It is possible to use it outside of a filter, in a high flow area or in a settling filter. It is recommended to replace the product every 3 to 6 months or after a treatment.  
It should be noted that the coal cube is very fragile and that slight breaks are possible and normal, this does not alter the product and its lifespan. No returns will be made other than for a cube broken in half.
Charcoal reactivation: 

Procedure for eco-charcoal
Rinse the charcoal well before use
Once the coal is used up
It will be light black
And begin to saturate with sediment
To reactivate the charcoal yourself
Step 1
Rinse and brush the charcoal to remove all visible impurities
2nd step
Place the charcoal in the oven in self-cleaning mode for the duration of the process
The high temperature of the oven will burn the impurities and reactivate the eco-charcoal
If the oven used does not exceed 800ºf
Do the process a second time
Features : 
Filtration surface of 1050 M2/g (1 block can filter 250 gallons of water).  
Adsorption of small organic molecules 1000mg/g.  
Adsorption of large organic molecules 280mg/g. 
Honeycomb shape: 0.5mm - 1.0mm 
Density of 0.48g / ml 
For aquariums only. Do not ingest.  
Keep out of the reach of children.